Electrical Installation Contractor in Lincolnshire
Certified Electrician
Every quarter we examine our employee's performance and rate them on that basis.
Professional Tools
Our electrician team always use high-quality tools
24/7 Emergency Electrician Services
We are available 24/7 for your electrical issues.
About us
Matson's Electrical Services Ltd, a Lincolnshire-based electrical contractor, specializes in electrical installation and maintenance. With 15 years of experience, we handle various installations for domestic, commercial, industrial, and agricultural sites. We take pride in being one of the leading electrical installation companies in Lincolnshire. 
With a team of highly skilled emergency electricians in Lincoln, we deliver exceptional services tailored to meet your specific needs. Our commitment to quality, reliability, and customer satisfaction sets us apart. Whether residential, commercial, or industrial projects, we provide efficient and safe electrical solutions. Trust Matson's Electrical Services Ltd for all your electrical installation needs in Lincolnshire.
If you are in need of an emergency electrician in Lincoln or are seeking trusted electrical installation contractors in Lincolnshire, our team of fully experienced professionals is ready to help. We offer top-notch client service and expertise as members of The National Association of Professional Inspectors & Testers and hold TrustMark and CHAS accreditation.
We provide a comprehensive range of electrical services to consumers throughout Lincolnshire, including electrical installation and maintenance, and electrical testing. Our agricultural electrics services include anything from conveyors and corn dryers to emergency lighting and agricultural equipment. Whatever the problem, we have the knowledge and skills to solve it quickly. We have cutting-edge technology to satisfy your needs, whether you need a simple distribution and fuse board installation, EICRs for your home or business, or a thorough electrical audit and testing service.
We recognise the vital part that electricity plays in propelling the nation's growth, which is why we are dedicated to providing an extensive range of electrical services. We have you covered whether it's for domestic, commercial, industrial, or agricultural use. Our electricians in Lincoln are well-versed in best practices and ensure that everyone may pursue their aspirations without having to worry about putting in the necessary electrical infrastructure. In addition, we offer comprehensive testing and installation services for EV car chargers in homes, offices, and workplaces.
With a decade of expertise, we have a thorough understanding of the sector and adhere to the highest standards. Don't hesitate to contact us immediately for additional information or to enlist the help of our expert electricians.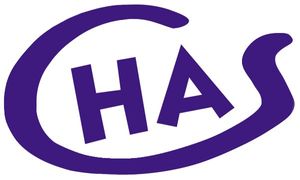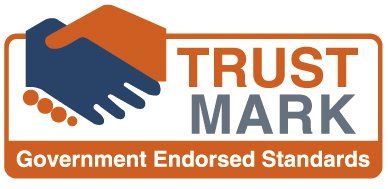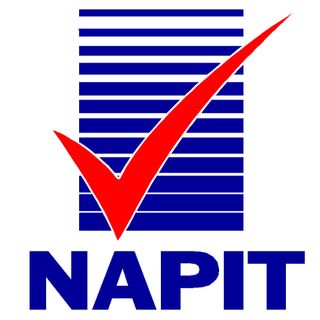 Why Choose Matson's Electrical Services Ltd for Your Electrical Needs?
Experienced Electricians in Lincolnshire:

Our electricians are fully trained and qualified to carry out a wide range of electrical services, ensuring that all work carried out is completed to a high standard and meets all relevant regulations.

Comprehensive Electrical Services: We offer a wide range of electrical services, including installation, repair, and maintenance services. Our electricians are equipped to handle all types of electrical faults, no matter how big or small.
Competitive Prices: We pride ourselves on providing competitive and transparent pricing, ensuring that you get the best value for your money.
Customer-Focused Approach: Our team is dedicated to providing excellent customer service, ensuring that all clients are delighted with the work carried out.
24/7 Availability: We understand that electrical problems can occur at any time, which is why we offer 24/7 availability of our emergency electricians in Lincoln and surrounding areas for electrical repairs and services.
Excellent service all round, quick response to our request for a quote, quote sent as soon as the job had been looked at. We gave the go ahead and they arrived sooner than quoted to complete the work. Very polite, friendly and professional people, all round good quality product and service, we have more work to do and will definitely use Matsons again
Reliable service for the first fix electrical work in my new extension and en-suite. Quality materials and workmanship from a friendly, professional electrician. Competitive price and work conducted precisely and swiftly. 5 star service from a repeatably reliable and trustworthy business, I can thoroughly recommend them to anyone looking for a first class service.
Having been let down by 3 previous local companies, Matsons understood the importance of the job to be carried out and were there the next day. Great price, great communication and very professional service. Highly recommended.
Great workers. Did a full rewire for me whilst I was living in the house and no inconvenience at all from the work. Brilliant job. Highly recommend Matson's Electrical Services Ltd
Excellant work. . Clean and tidy. Good price for new board and breakers.
Contacted Chris initially due to a fuse which had blown on the consumer unit and had caused damage to the unit. After coming to site and investigating further we were advised that the whole unit would need to be replaced. Although from an expense point of view it was not what we wanted to hear from a health & safety aspect it was definitely the right thing to do - so we arranged for the work to be carried out. The work was carried out efficiently, in good time and left very tidy afterwards by Chris. We are very happy with both the work carried out and the experience with using Matson's and have no hesitation in recommending them to others. We certainly will use them again if required.
Very happy with the service. Made an online enquiry about an EV charger, Chris rang back within a couple of hours for a discussion to make sure he knew what we needed. His quote was clear and comprehensive and I was happy to go with it. His supplier let him down and the appointment had to be rearranged, but I was kept fully informed and the second appointment went ahead as scheduled. The team tidied up after themselves and apart from there is now an EV charging point on the wall, I couldn't tell they had been. I would definitely use Matsons again.
Excellent service. We needed an electrician urgently and they responded quickly. They undertook electrical safety check and replace the consumer unit. This was a really good job and we have an upgrade quality unit
Frequently Asked Questions
What are the types of electrical installation and maintenance do you provide?
Matson's Electrical Services Ltd. is a leading electrical installation contractor in Lincolnshire. We offer our electrical installation and maintenance services for domestic, commercial and industrial customers. The number of electrical services like replacing or upgrading panels, installing security systems, EICR Testing, commercial & residential wiring & rewiring, 24 hours emergency electricians, Interior/Exterior Lighting Upgrades
What are the areas you cover for electrical services?
Matson's Electrical Services Ltd. covers Lincolnshire including Boston, Spalding, Woodhall Spa, Grimsby, Sleaford, and Skegness for any electrical services.
How Can You hire a local electrician?
Hiring a local electrician for your electrical services is quite easy. Any of the below options will help you find the best electrician in Lincolnshire:
1- Ask around for recommendations from your friends and family.
2- Google the electricians in Lincoln or Electrical Installation Companies and Contractors in Lincolnshire.
3- Investigate the electrician for his knowledge.
Do Matson's Electrical Services Ltd. offers free quotes for electrician services?
Yes, we offer free quotes and estimations for any type of electrician and electrical services. You can contact us via email, phone, or WhatsApp
How do I contact you for electrical services in an emergency?
Call Matson's Electrical Services Ltd. at 07342 039 023 or Email at matsonelectrical@gmail.com. We have our electrician team available 24 hours on call or email. They will get you our best electrical services and ensure electrical safety at home.
Are your electricians certified and trained?
All the electricians at Matson's Electrical Services are well trained and experienced in the field. Our electricians are certified in the areas of instrumentation, electrical safety compliance, cable splicing, standard task evaluation, green energy, and craft.
Do you provide an Electrical plan and advice?
Yes, we provide electrical plans and advice. To get an electrical consultation, contact us over email, phone or WhatsApp.
Do you have any accreditation?
Matson's Electrical Services Ltd. is a certified and accredited electrician in Lincolnshire. We have accreditation of CHAS, Trust Mark, and NAPIT.
Is your electrical work guaranteed?
Yes, we provide guaranteed electrical work to our customers. You can have a look at our reviews on Google and Check Trade. Our customers are satisfied with the job, and we have done for them related to electrical work.
What is an EICR (Electrical Inspection Condition Report)?
An Electrical Inspection Condition Report (EICR) is a report generated to assess the safety of the existing electrical installation within the property and is used to describe its condition.
How often do I need to PAT test?
An official PAT Test is recommended to be conducted every 6-12 months. For Class 1 equipment, it is generally 4 years and for portable equipment such as extension cords, it is 2 years.
How often should electrical installation be tested?
The electrical installation should be tested after every 10 years for an owner-occupied home whereas a rented home requires testing after every 5 years.